Boatline® is your go-to resource for connecting buyers to sellers like you. Our diverse suite of marketplace solutions is designed to highlight your dealership and position your inventory to potential buyers in a way that allows them to quickly and easily move down the path to purchase.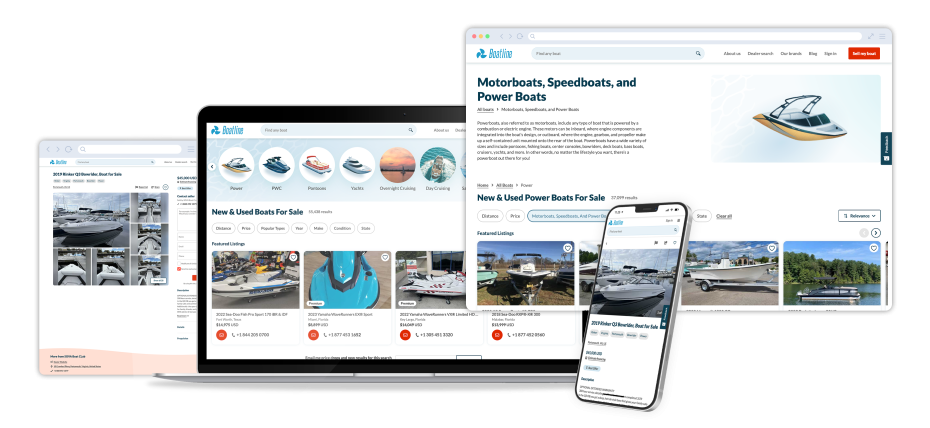 We offer a variety of digital advertising solutions designed to maximize your online presence, inform your sales strategy, and reach more qualified buyers. We offer multiple packages with different add-ons to help you meet your sales goals.
A massive 85% of today's shoppers research a product online as the very first step of the purchasing process and most make significant progress down a sales path – some as far as 90% – before ever contacting a dealer. On Boatline we help you measure success on leads at different stages in the sales funnel. Email and phone leads measure consumers further down the sales funnel.  While, map to dealership and web referrals show you leads further out from making direct contact.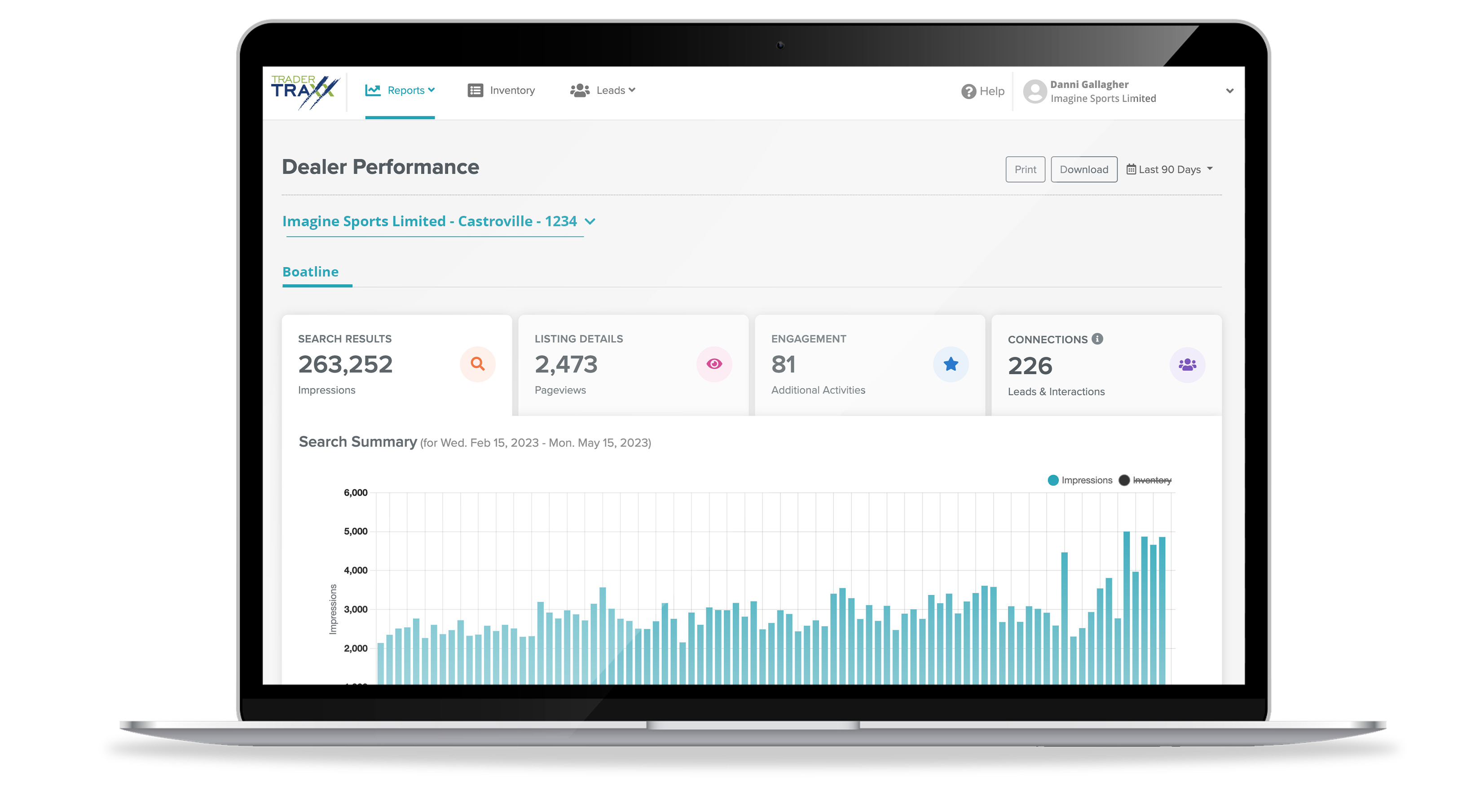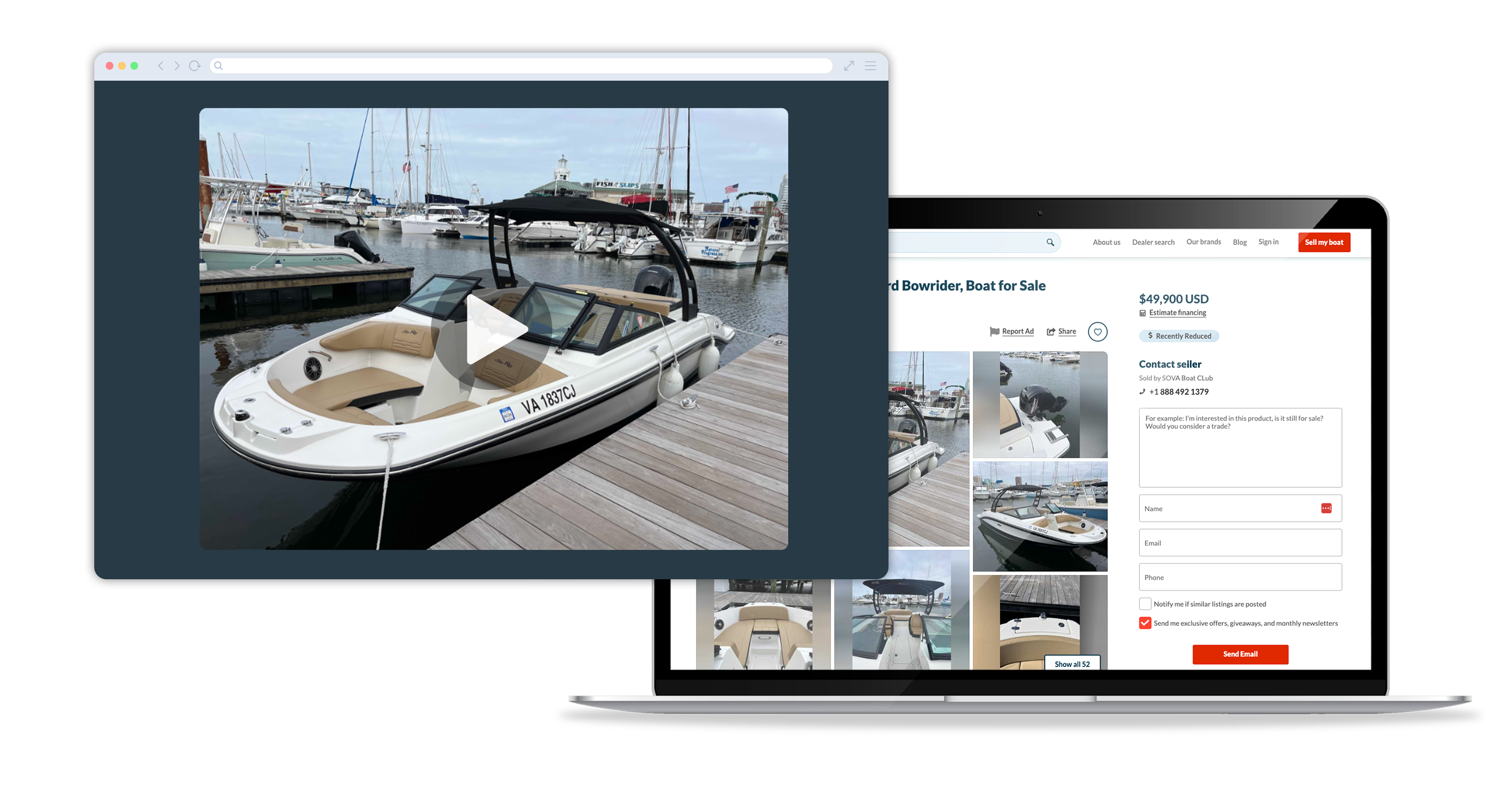 Videos on Vessel Detail Page
1/3 of all online activity is spent watching videos. Including videos in your inventory listings is easy and seamless. Help your customers envision themselves in your boats by including videos as part of their browsing experience.
Designed to maximize the number of buyers seeing your ads, Premium Placement Ads put your inventory at the top of the search results across all devices.
Premium Ads drive 23X more Search Results Page impressions than standard listings.1
1 Internal Reporting, Nov '21 – Oct '22.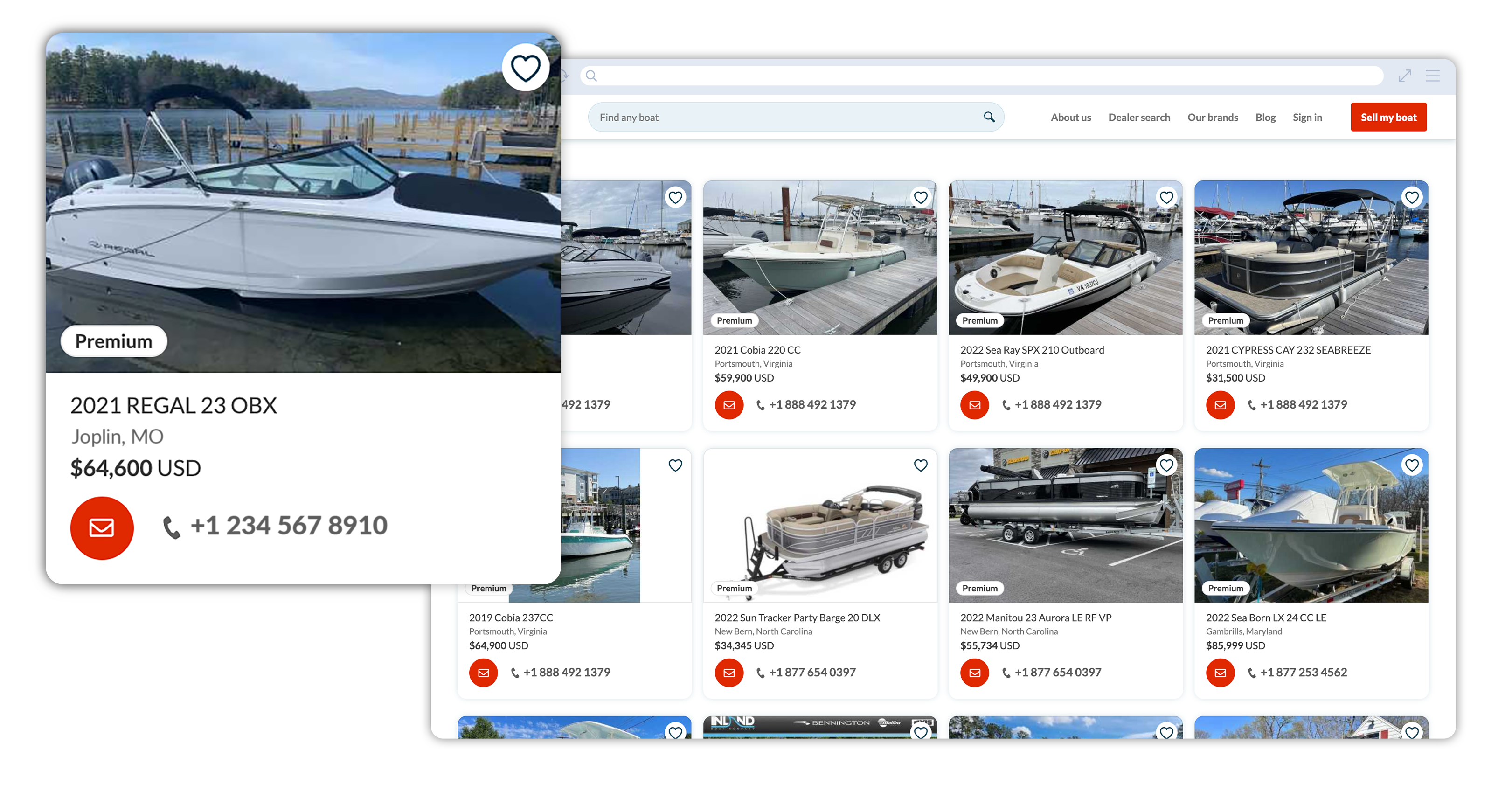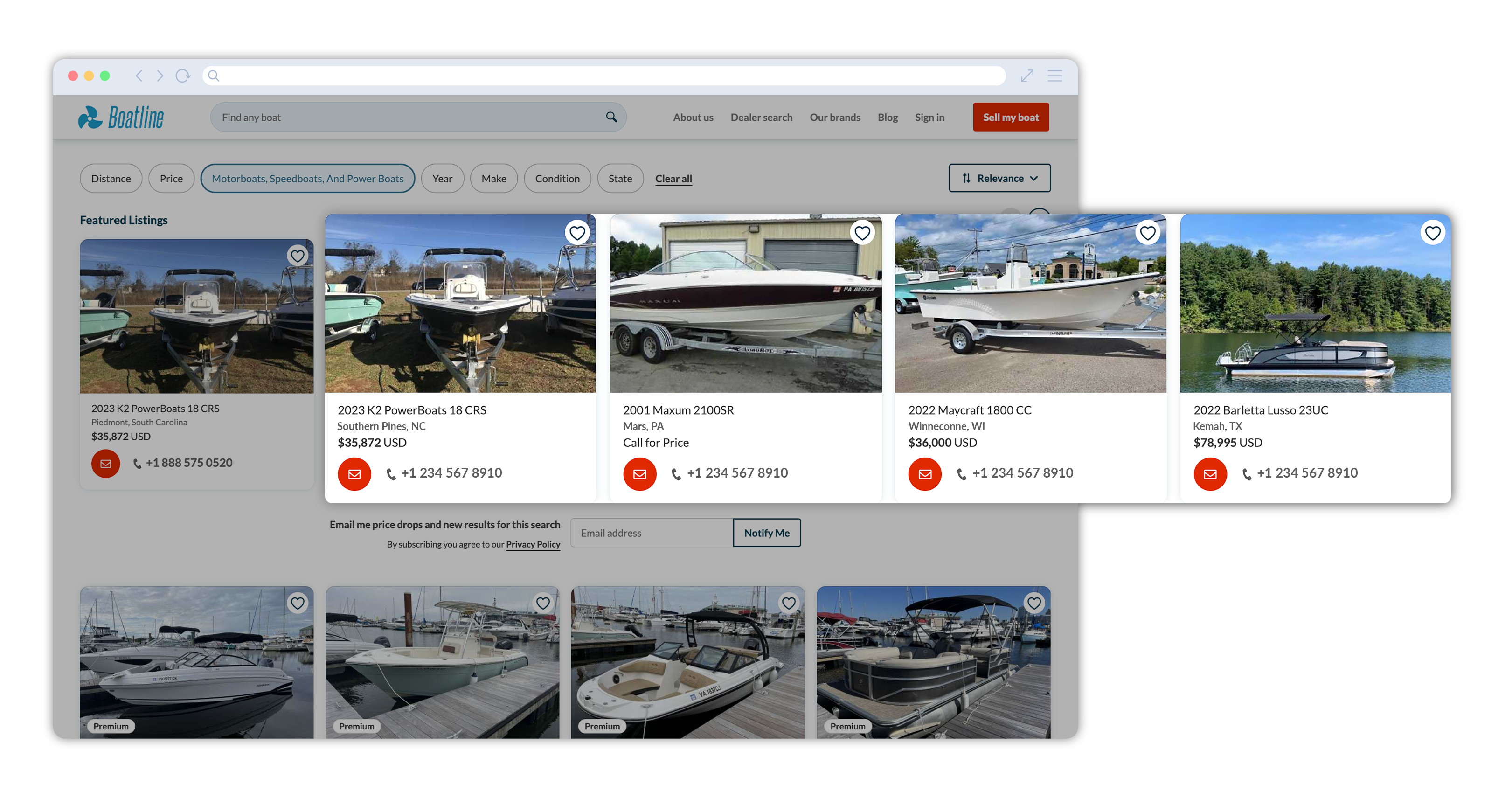 Featured ads give your dealership excellent exposure by prominently placing scrolling inventory ads at the top of the buyer's search results, on the desktop homepage, and on the bottom of all search results pages — guaranteeing buyers see you as they're coming and going.
Featured Ads drive 5X more Search Results Page impressions than standard listings.1
1 Internal Reporting, Nov '21 – Oct '22.
Interested in finding out more information on all of our Product Offerings?