Boatline has the largest audience of in-market shoppers in the industry, which means by partnering, you will have access to a wealth of data and insights that you can find nowhere else. Better yet, all of this data is housed in one easy-to-use platform, TraderTraxx.
Develop Targeted Advertising Strategy
Consumer search behavior is crucial to understand when trying to develop your strategy. With our proprietary data, Boatline can tell you exactly what make/models are most often being viewed before yours, as well as what make/models are most often being viewed directly after yours.
Get granular with lineup performance
Partnering with Boatline unlocks a level of granularity you may not be accustomed to with any other third-party advertiser. The tools located in TraderTraxx are easy to digest, and make it easy to surface actionable insights regarding the performance of your make/models.
See a rollup report of your make/model performance, filterable by timeframe, class, model, and condition. View these metrics on a per dealer or per listing level, and as a percentage of share for the entire Boatline marketplace. Quickly see how performance is trending month over month or year over year.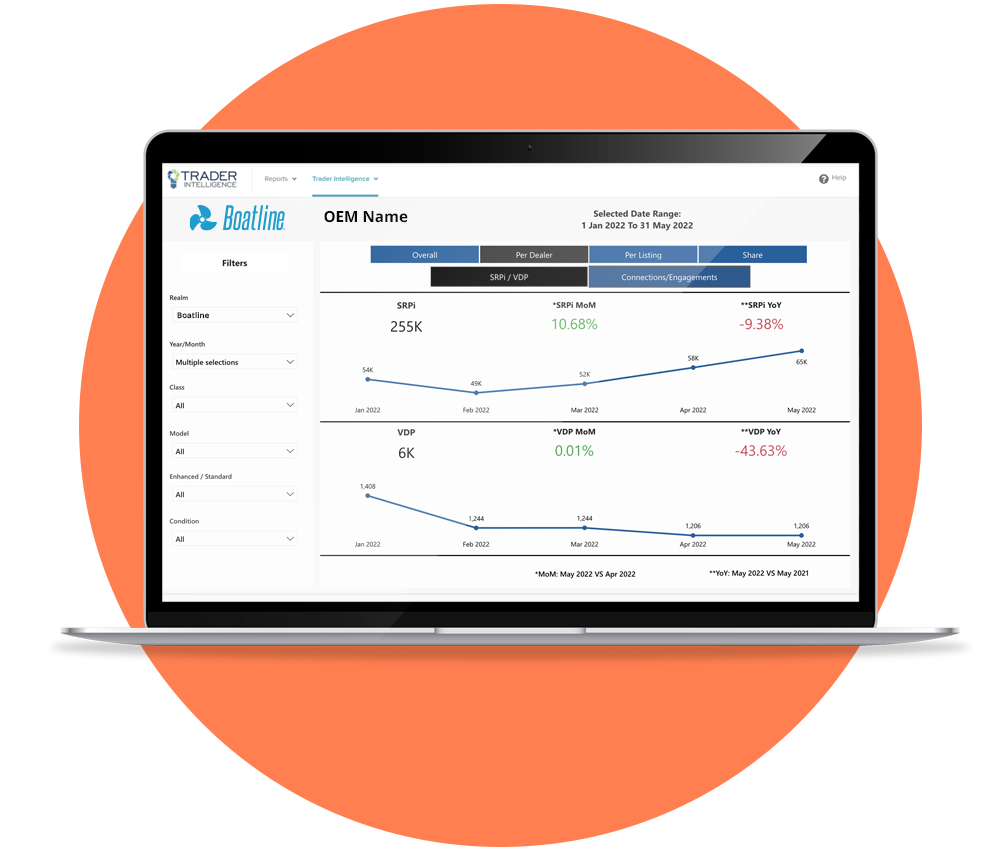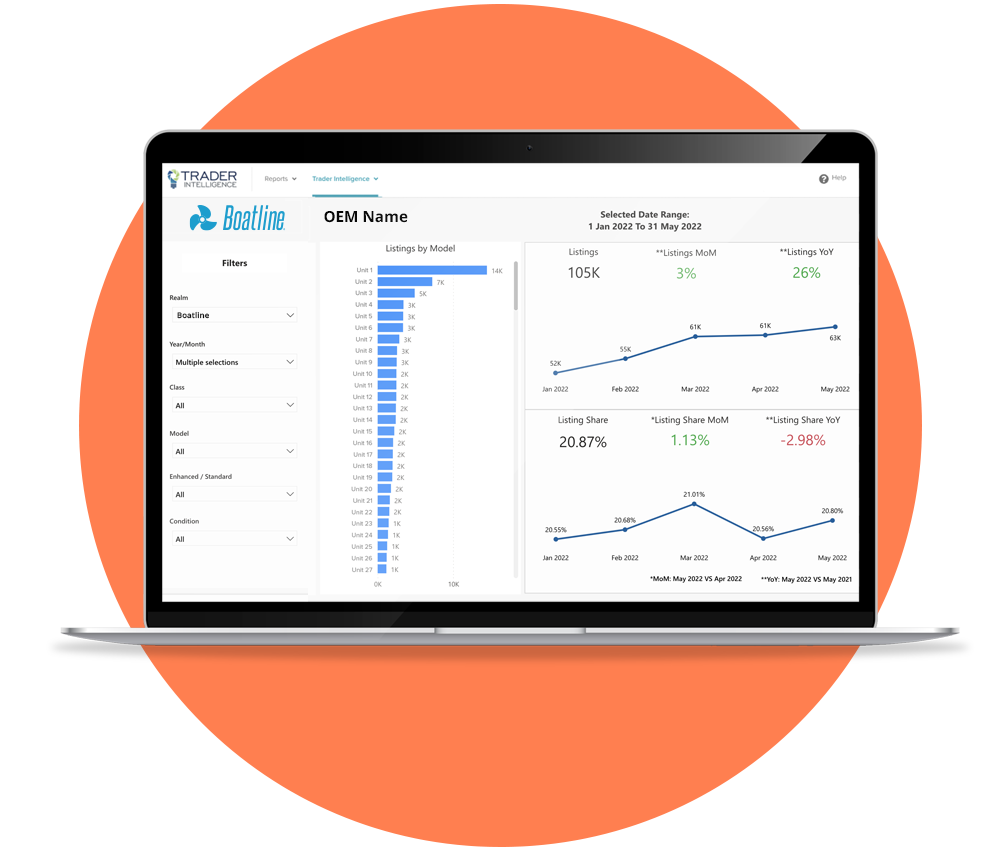 This tool provides the easiest means of identifying the volume of your make/models that are currently listed on our marketplace, ranked from most to least, and also offering a detailed look at the inventory growth year over year or month over month.
Enhanced vs. Standard Performance
Empirically track the performance metrics of listings that you elevate into Premium status in order to create benchmarks and strategies for asset disposition.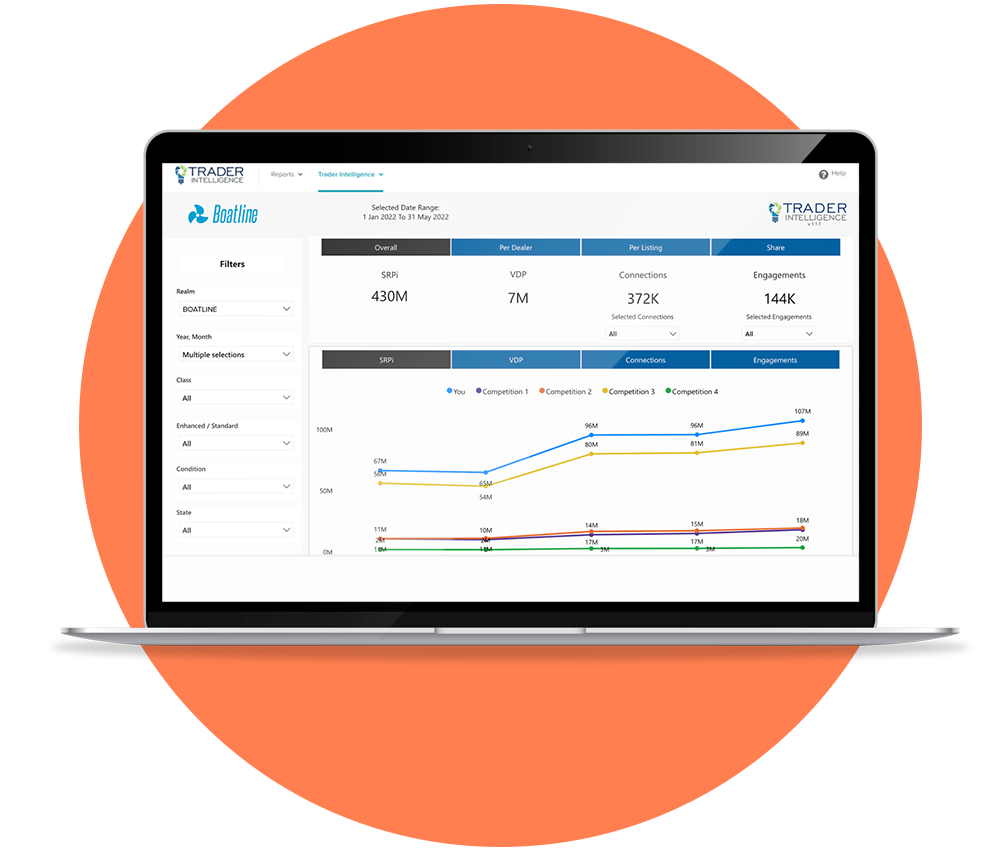 Track your share by buyer engagement metrics
You know who your competitors are, but now you can see how exactly you stack up in terms of performance on Boatline. At an aggregate level, get a peek at how your units are performing compared to your top-four competitors.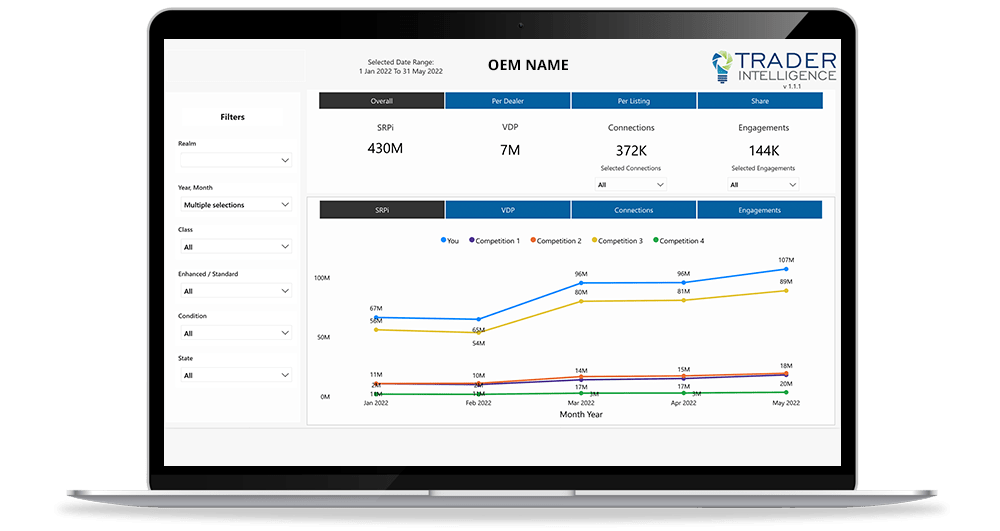 Filter this report based on:
Vehicle Detail Page views

Search results page views

Connections

Listing Engagements
Contact Us to Learn More About What Boatline Has To Offer